---
---
A new deal on an Anna Bradley e-book
Plus my review of
Twelfth Night with the Earl
The Sutherland Sisters
by Anna Bradley
File Size: 3294 KB
Print Length: 153 pages
Publisher: Lyrical Press
Publication Date: November 14, 2017
Sold by: Penguin Random House Publisher Services
Language: English
ASIN: B06WVGH75M
Digital List Price: $2.99
$0.99 For a Limited Time at:
Publisher's Description:



When a headstrong beauty clashes with the man she once loved, she's determined that the spirit of Christmas will open his mind, heal his heart, and perhaps give them a reason to celebrate—for many seasons
to come . . .

As far as Ethan Fortescue is concerned, his family's seat in Cornwall is only a source of torment, one that he's managed to avoid for two years. Now that he's the Earl of Devon however, he can close the door on his haunted past by locking up the cursed place for good. But upon arriving at Cleves Court, he is shocked to find the house aglow with Christmas celebrations, filled with music and laughter. And right at the center of the holiday madness is the infuriating—and eternally tempting—Theodosia Sheridan . . .

Thea has always loved the town of Cleves, especially at the holidays. As a girl, she also loved Ethan with all her heart. It's painful to see how his brother's tragic death has embittered him. Still, she will do anything to make sure the town thrives—even if it means going to battle with Ethan to save Cleves Court. Now she has only until Twelfth Night to make a Christmas miracle happen—by proving that his childhood home can be a source of love and wonder. But before long, she finds herself wondering if she's trying to save the house—or its handsome master…
My Thoughts:
Reviewed November 14, 2017

This novella has it all. It is a blend of humor, a tragic background, and sensual intimacy.

Anna Bradley has brought all of these elements together in this delightful holiday story.

Ethan wants nothing to do with the home that holds such tragic memories.
The loss of his mother and his brother at Cleve's Court has him wanting it closed forever.

Thea has been in love with Ethan for most of her life. She is certain that he will find his way back to Cleve's Court even though it is the source of his pain.
Now he has returned, his only intention to close up the house for good.

Will Thea be able to change his mind? Will her efforts to save Cleve's court and the home he wants nothing to do with lead to a future together or will it tear them apart?

I adored the trio of orphans. The twin boys and their younger sister were a source of joy and laughter. Their antics made them an essential part of this wonderfully written holiday story.

I gave this book a solid 5 of 5 stars for storyline and character development and a sensual rating of 4.5 of 5.0 flames. The intimacy is not only hot but surprisingly sweet.

I received a complimentary digital ARC of this book from the publisher via NetGalley to read. This in no way affected my opinion of this book which I read and reviewed voluntarily.
This Series: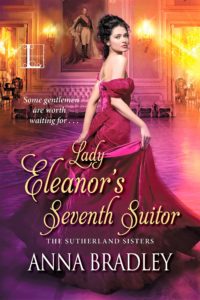 Lady Eleanor's Seventh Suitor
09/05/2017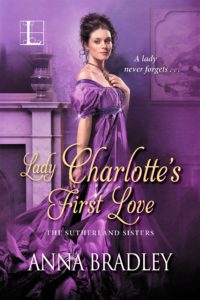 Lady Charlotte's First Love
10/03/2017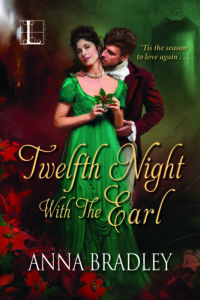 Twelfth Night with the Earl
11/14/2017
---
---
Merry Christmas, My Viscount
Rules of the Rogue Book 1.5
by Emily Windsor
File Size: 4954 KB
Print Length: 204 pages
Publication Date: November 27, 2017
Sold by: Amazon Digital Services LLC
Language: English
ASIN: B077SRV99X
$0.99 at:
Lily Mereworth's List of Bold New Life Resolutions. To be completed by Christmas Eve, 1814.
     – Burn Miss Pikesworth's Guide to Etiquette – Achieved.
     – Visit a gaming hell and win oneself lots of money – Achieved.
     – Imbibe new-fangled absinthe – Preparations underway.
     – Seduce a rogue – ?

Attending a Christmastide gathering is surely the best way for the most proper widow Mrs Lily Mereworth to complete her list and banish her past. After all, there will be more than a few suitable gentlemen present.
If only a shrewd, hazel-eyed viscount didn't keep disrupting her plans…

Newly ennobled Viscount Asher Rainham has no schedule for seduction, Christmas or dallying with women. He has merely turned up for the good company, intelligent card playing and excellent brandy. But as snow swathes the land, a certain Mrs Mereworth confounds his expectations and assaults his methodical senses.
Asher, spymaster, a man who never takes risks, finds himself in need of some Rules of the Rogue…

Ghost stories on a windy night, swordplay down the Great Portrait Gallery, snapdragon in the dark – a lady and a gentleman with no thought to love… Merry Christmas.
A sensual Regency romance with warmth and wit.

Please note this book contains scenes of a sexual nature.

Each book can be read stand-alone or as part of the Rules of the Rogue Series.

1 – An Earl in Wolf's Clothing
1.5 – Merry Christmas, my Viscount (Christmas novella)
2 – Let Sleeping Dukes Lie
3 – Marquess to a Flame – Available January 2019
---
---
Oath
Lords of Action, Book #3
by K.J. Jackson
File Size:

1070 KB
Print Length:

293 pages
Simultaneous Device Usage:

Unlimited
Publisher:

AWD Publishing
Publication Date:

January 23, 2017
Sold by:

 Amazon Digital Services LLC
Language:

English
ASIN:

B01MR7RNJ2
Digital List Price: $3.99
FREE For a Limited Time at:
A lady out for vengeance collides with the one man that can stand in her way.

The lady bent on vengeance.
Lady Canton has a list. A list of men she is ruining, one by one. The work is satisfying—as each and every one of the despicable men deserves it—and if Livia has to bend the rules of propriety for success—so be it. What she doesn't anticipate is a past love barging into her life, determined to stop her.

The man that will stand in her way.
Lady Canton threw him over years ago to marry a lecherous old fool for his title, so the last thing Lord Reggard wants is to entangle himself with her again. But when Livia threatens to ruin one of his best friends, Tieran is forced to take matters into his own hands to stop her.

A second chance at first love.
Livia never stopped loving him, and Tieran is intent on using that fact to his advantage. Never mind the callousness of his actions—his loyalty to Livia died years ago and he has no desire to revisit the past with her. Yet the past may be the one thing Tieran cannot escape, and he may very well discover he never stopped loving her as well.

Note: The books in the Lords of Action series by K.J. Jackson are each stand-alone stories and can be read individually in any order. These historical romances are set in the Regency and Victorian eras, and do not shy away from scenes with steamy heat, occasional naughty language, and moments that might possibly make you squirm.
---
---
Proudly Reviewing ARCs Through  NetGalley Since 2014
---
I also Review Books & ARCs
Through The Following:



and For Individual Authors by Request
---
AND BLOGGER FOR
THE FOLLOWING AUTHOR SERVICES!